What is house wire?
Wire is something we must use every day. Its function is self-evident. Good wires are not only practical, but also enrich our life; On the contrary, poor quality wires are likely to cause harm, ranging from power failure to fire; Therefore, the choice of wires during decoration should not be careless.

1、 There are various types of household wires. Jinhaotai can be divided into many types according to different uses:
1). Hard wire: professionally known as bv wire, it is mainly used for power supply, lighting, socket and air conditioning. It is suitable for cables and wires for power plants, daily appliances, instruments and telecommunications equipment with AC voltage of 450 / 750V and below. The hard wire has a certain hardness, which will be more convenient in angle folding and straightening.

2). Flexible wire: professionally called BVR wire, it is suitable for cables and wires for power devices, daily appliances, instruments and telecommunications equipment with AC voltage of 450 / 750V and below, such as distribution box. The manufacture of flexible wire is more complex than that of hard wire, and the current carrying capacity of flexible wire in high-frequency circuit is larger than that of hard wire.

3). Hard and flexible wires (weak wires): composed of single and several copper core wires respectively, generally refers to network wires and wires and cables with relatively low voltage.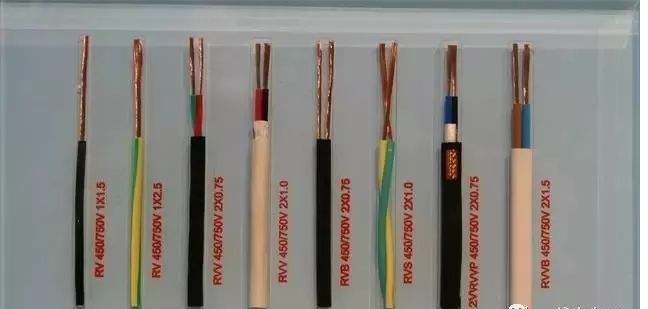 What machines is for 6mm2 house wire?

1. Wire bunching machine:
1). Application:
Suitable for copper wire stranding of Power cable,Lan cable,Automatic cable,Electrical wire,Date cable,Earphone cable etc.Apply for the twisting of above seven pcs of bare wires,tinned wires,sliver jacket wires and enameled wires etc.
2). Specification
2.1.Inlet wire dia:Φ0.16-Φ1.05mm
2.2.Bunched wire size:Max 6mm2
2.3.Laylength: 11.46-62.67mm(adjustable according to customer requirement)
2.4.Operationdirection:"S" or "Z"
2.5.Take up spool size:Φ630mm
2.6.Max.rotating speed:Max.1800RPM/min(3600t/min)
2.7.Motor:10HP AC motor+frequency converter
2.8.Tension control:take up tension is controlled by magnetic powder clutch,PLC follows up and regulates tension, constant tension
2.9.Brake mode:Electromagnetic brake
2.10.Operation type:push button
2.11.Bobbinshifting:Manual hydraulic lifting
2.12.Traversing method:Rolling wire with ring drive units, row pitch and breadth are adjustable
2.13.Protection:Automatically brake/stop
1) Wire inside and outside is broken
2) The preset length is arrived
2.14.Touch screen method:Touch screen+ Siemens PLC+ Magnetic powder clutch, ensure constant tension from empty to full bobbin.
2). 50+35 cable extruding machine:
1. Use
The unit is suitable for covering the sheath of wires and cables with thermoplastic cable materials such as polyvinyl chloride, polyethylene, PE, XLPE and low smoke halogen-free by hot extrusion, and with automatic coiling and packing function.
2. The main technical parameters
2.1

Extruding sheath diameter

Φ0.5-φ10mm

2.2

Screw rod diameter

Φ50mm

2.3

Length to diameter ratio

25:1

2.4

Screw rod rotation speed

90r/min

2.5

Max extrusion capacity

80kg/h(PVC),

2.6

Capstan wheel diameter

Φ500mm

2.7

Main machine power

≤68KW

2.8

Production line speed

300M/min Max

2.9

Extrusion thickness tolerance

+/-0.025㎜

2.10

Power consumption

Electricity

Installation capacity of 80KVA 380V + 10% 50HZ three-phase five-wire

Air

Pressure 0.1-1.0Mpa. Consumption 3.0 m³/h

Water

Pressure 0.2-1.6Mpa. Consumption 4.0 m³/h
3.Main Component
| | | |
| --- | --- | --- |
| 3.1 | PN630 Shaftless passive pay-off | 1 set |
| 3.2 | Vertical Tension device | 1 set |
| 3.3 | Input wire straightening wire device | 1 set |
| 3.4 | SJ-50×25 extruder host | 1 set |
| 3.5 | SJ-35×20 double color vertical injection stripe extruder | 1 set |
| 3.6 | U7 free adjust core machine head | 1 set |
| 3.7 | Outer diameter detector | 1 set |
| 3.8 | Automatic hopper+ dryer | 1 set |
| 3.9 | stainless steel cooling water tank (1.5m+12m) | 1 set |
| 3.10 | Blow water machine | 1 set |
| 3.11 | 12m overhead storage wire device | 1 set |
| 3.12 | 15kV high frequency spark tester | 1 set |
| 3.13 | Φ500mm double wheel capstan | 1 set |
| 3.14 | VC1040 full automatic coiling machine | 1 set |