Tubular Strander Line / Tubular Closer / Tubular Stranding Machine / Tube Type Twiting Machine / Tubular Steel Wire Rope Machine.
1.Application:
This machine is mainly used for the stranding of copper strand, ACSR, steel stranding wire, etc.
Feature:
the unit is designed with large bearing type, with stable and reliable operation. The design structure is 12+1.6+1,3+1,etc and the central pay off is placed at the front end of the stranding cage to reduce the threading distance, so that the central cable is not easy to bend. The integrated thin oil lubrication system does not need a single oil tank.

the machine adopts PLC and touch screen of human-machine operation interface to coordinate the electrical working state of all parts of the whole machine. The electric control system is advanced in technology, convenient in operation and reliable in operation.
2. Trough wire form: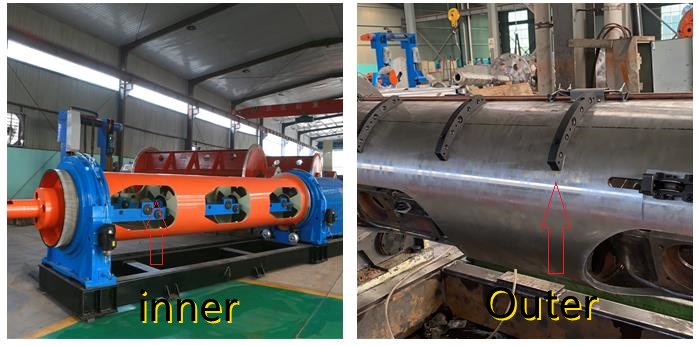 3. Single$Dual large bearing support: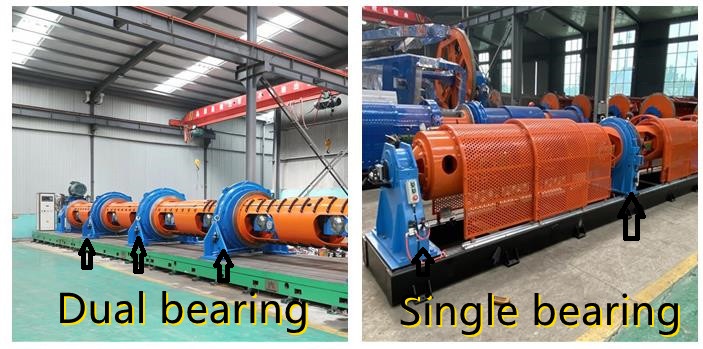 4. Driving form: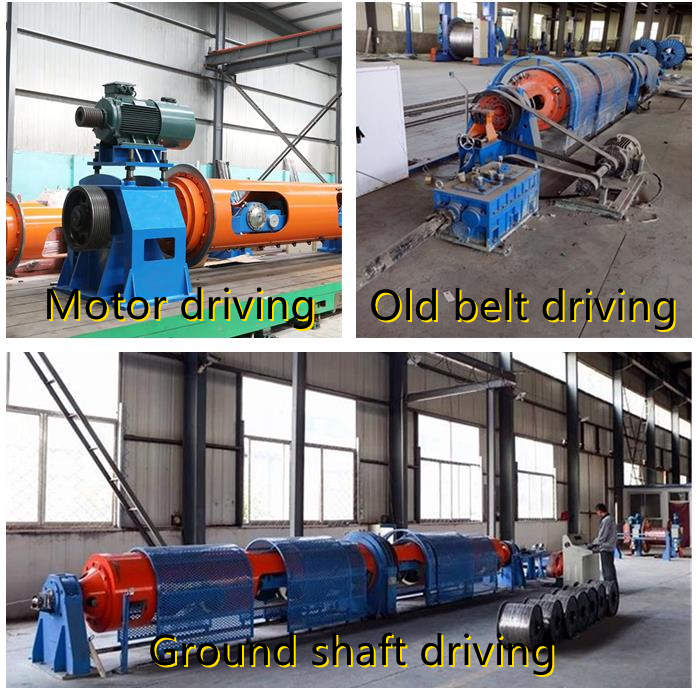 5. Tension and clamping Form:

6. What is the difference between a tube stranding machine for ordinary cables and steel wires and a steel wire rope stranding machine?
Structural strength, the steel wire rope machine adopts thicker materials, and is processed into a shape at one time, and there is no welding. And it is supported by double large bearings.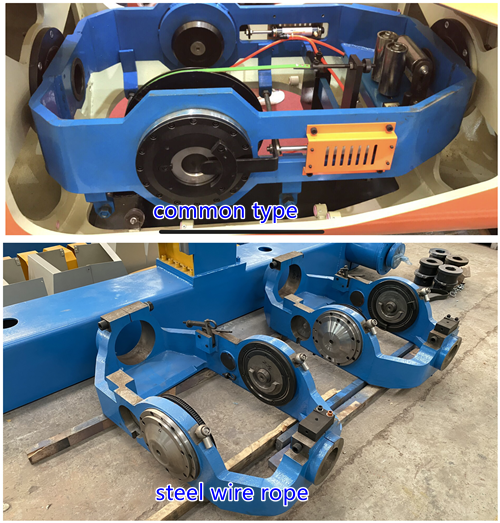 7. Main accessories brand:
| | |
| --- | --- |
| Bearing brand | (HRB.WZS.LYC) |
| Low voltage appliance brand | (Schneider) |
| Brand of pneumatic components | (AIRTAC) |
| Brand of main drive motor | (WNM) |
| PLC | Siemens |
| Touch screen | Siemens |

8. Skip type pay-off: 12x630+1x1250.
---Use bobbin size PN1250(buyer provide bobbin size)
---Loading mode: top structure, mechanical locking, safe and stable, not easy to be thrown out, convenient for loading and unloading the line tray, and the line tray is loaded into the cradle with the help of the crown block in the workshop
---mechanical disc friction tension is used for setting out, and the tension can be adjusted manually
---there are three bows made of special steel for setting out, and the wire in the 24 coil winch passes through three bows and is twisted at the junction
---the pay off rack is supported by two sets of large bearings, driven by toothed belt, and driven by front and rear double drives, which reduces the torque borne by the winch and improves the operation stability
front bow type central setting out reduces the threading distance of large diameter central wire rod, avoids wire scratch and bending. The setting out is designed to be connected with the main machine, with reasonable structure design and stable operation conditions.