Rigid Strander Line / Rigid Frame Stranding Machine / Copper Wire Screening Line / Copper And Aluminum Wire Twisting Machine
1. Application:
·Bare copper and aluminum conductor.
·Round compacted function.
·Prespiralled sector cores for Milliken.
·Overhead conductors (AAC, ACSR, AAAC, ACCC,ACSS…).
·Copper wire screening or steel wire armouring..
·Flexible Class 5.
·Control Cable.
2. Loading bobbin system: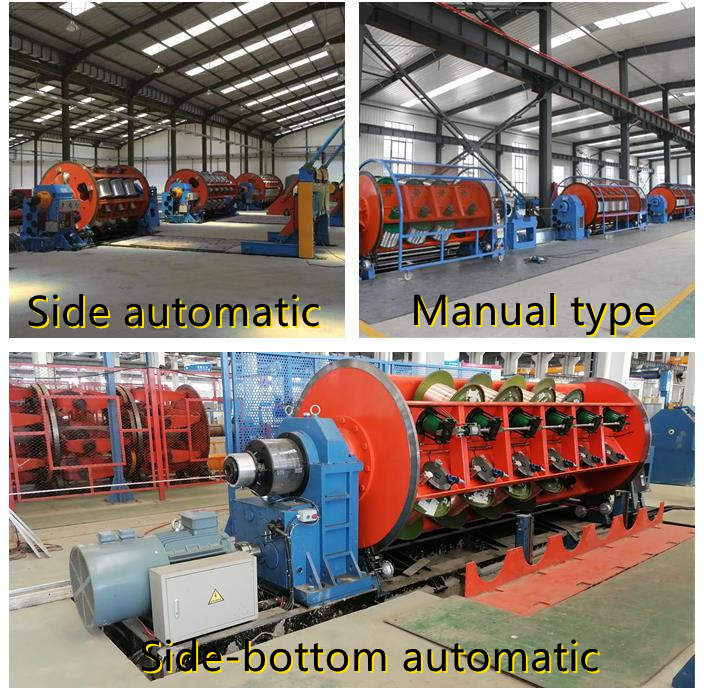 3. Driving form:
(1). Independent motor driving form:
Design principle: each twisting cage is driven by its own separate motor. The motor and the twisting cage reduction box
directly drive the twisting cage to operate through a coupling, providing power for the operation of the equipment and slow positioning. This drive system eliminates the need for gears.The power transmission mode of the shaped belt reduces maintenance links.The operation settings such as forward rotation, reverse rotation, neutral gear, start, stop, and emergency stop of the winch cage are controlled by the electrical system.
(2). Ground shaft driving form:
Design principle: Each cage has a main shaft linkage that penetrates the cage and the traction, and is controlled by a main motor.The synchronization is better.
4. Main technical parameter:
| | |
| --- | --- |
| JLK-500 | JLK-630 |
| Φ1.5-5.0mm | Φ1.5-5.0mm |
| 41.7-976.8mm | 41.7-976.8mm |
| 160-255rpm | 160-255rpm |
| 65.45m/min | 65.45m/min |
| Φ35-55mm | Φ35-55mm |
| PND500 | PND630 |
| PND500 | PND630 |
| 2000mm | 2000mm |
| PND2000 | PND2500 |
5.Main accessory brands:
Bearing brand




(

HRB.WZS.LYC

)




Low voltage appliance brand




(

Siemens, Schneider

)




Pneumatic component




(

AIRTAC

)




Main drive motor




(

WAN

)




Take-up motor




(

WAN

)




Frequency conversion controller




(

SIEMENS

)




Touch screen




(

SIEMENS

)




PLC




(

SIEMENS

)



6. Milliken conductor device: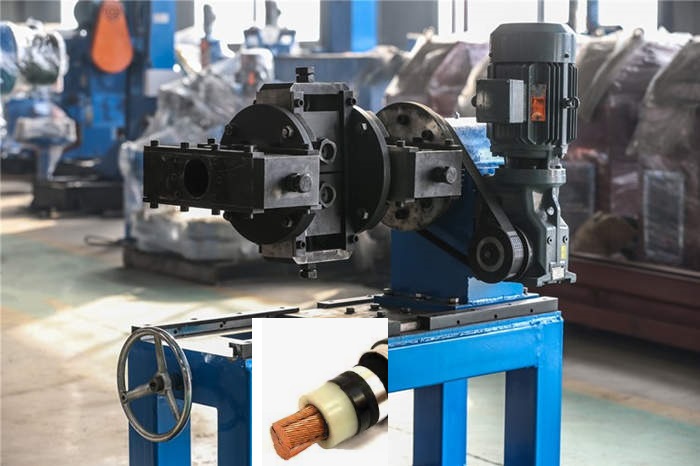 7. Assembling and compacting shape device: