How to manufacturing 4-6mms Solar DC Cable? and what kind of machines for this cable?
1. What is solar DC cable:
The product is used for low-voltage DC transmission in the wiring system between solar modules, photovoltaic modules and inverters. The product adopts the special irradiation crosslinked halogen-free low smoke flame retardant polyolefin for photovoltaic cable as the insulation and sheath material, which is irradiated and crosslinked by the electron irradiation accelerator. It has the characteristics of high temperature resistance, cold resistance, flame retardancy, fire prevention, moisture and water resistance, oil resistance, solar aging resistance, ultraviolet protection, ozone resistance and so on. It can be used continuously at - 40 ℃ ~ + 90 ℃ for 25 years.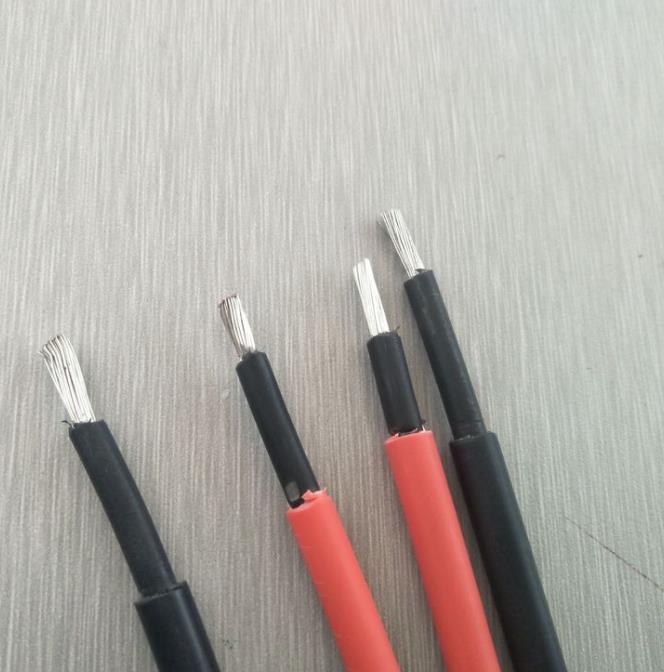 2.Reference standard:e.g. H1Z2Z2-k
H1z2z2 k Application:
Suitable for nominal DC voltage 1500V (Between conductor to conductor or conductor to earth) solar power system.

H1z2z2 k Construction:
Conductor: Tinned copper, electrical property & Structure in accordance with EN60228 Class 5.
Insulation: LSZH electron-beam cross-linked Polyolefin copolymer ROHS material, prior color black or as per customer's request.
Outer Sheath: LSZH & UV-resistant electron-beam cross-linked Polyolefin copolymer ROHS material, prior color black or as per customer's request.

H1z2z2 k Technical Specification:
Nominal Voltage: U0/U 1.0/1.0 KV (AC) / 1.5/1.5KV (DC)
Test Voltage: No breakdown at 6.5 KA(AC) 50HZ 5min 20±5℃ / 15KA (DC) 5min 20±5℃
Temperature Rating: Working Temperature -40℃~+90℃, Max conductor Temperature 125℃ (continuously 20h), Allowable short circuit temperature 200°C in 5 second.
Service Life: Expected life span≥25 years
Bending Radius: Fixed installation>4D, Occasionally moved>5D

Introduction to production steps:
(1). Copper rod breakdown machine from 8mm to 1.2mm.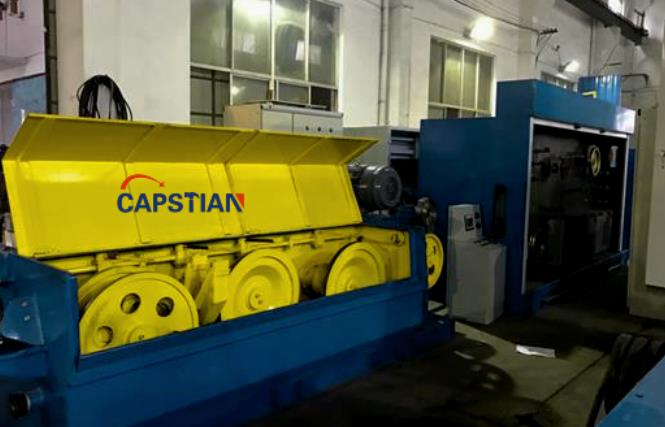 (2). Fine wire drawing machine from 1.2mm to 0.31mm.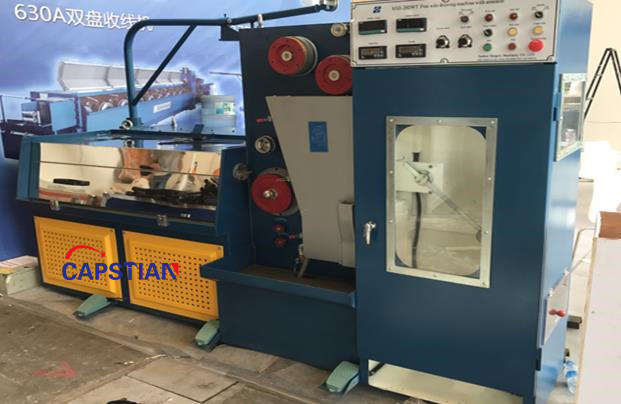 (3). Wire buching machine for twisting max 84 copper wire.

(4). Insulated sheath extruding machine: total need two set. one is 70 extruder, the other is 70 extruder with UV irradiation cross-linked equipment.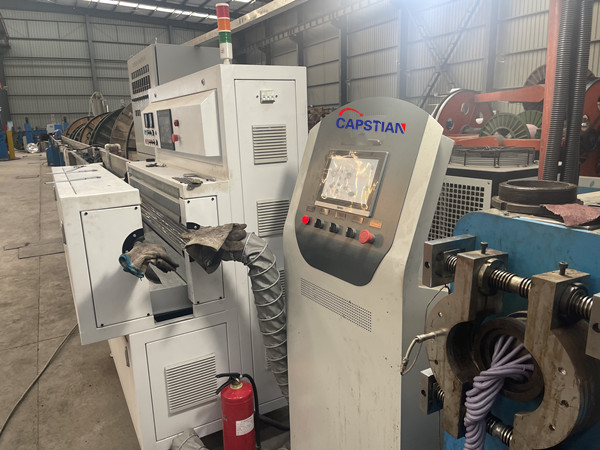 Here we need to consider the production speed of each machine.
Max Xu suggests purchasing stranding and extrusion equipment now.
Because of the speed of one wire drawing machine, 10 extruders are needed to meet the demand.
And the purchase cost of wire drawing machine is very high, which is not conducive to the early investment.
Welcome to leave your message, and discuss with
Max Xu - China Wire&Cable Machine Expert.
Cabletwister@126.com